Dorma Fittings for Toughened Glass Doors & Partitions
Glass doors and walls grace architectural concepts with transparent elegance. Sophisticated toughened glass fittings from DORMA are fine balance of functionality and design. A wide range of hardware options allows the realization of almost any conceivable toughened glass construction.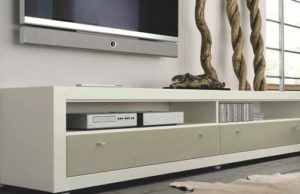 Dorma Beyond Anti- Pinch Swing Door System
Luxor is 100% Acrylic UV Solid Surface for Creative Visions
Welcome to the world of Luxor Solid Surfaces, A Stunning range of solid surface in powerful, intense colours that when applied will not only give it your personal touch but will also reflect your personality, your taste and even your attitude towards life. Explore our range and discover what power of Luxor uni-Colours can do to your environment.
Engrave it. Colour it. Thermoform it. Luxor solid surfaces can be whatever you imagine it can be. Undulating, virtually seamless, organic shapes, bold effects of colour and translucency – if you can dream it, you can create it with Luxor.
Luxor continues to evolve and to inspire. we can help you reach new creative heights with this extraordinarily versatile material. Luxor solid surfaces work everywhere — it is the material of choice for architects and designers specializing in healthcare, food service, hospitality, office buildings, schools, and of course, homes.
Truly colorful with a range of lively, consistent uni-colours to suit any lifestyle.
Versatile as it provides virtually limitless design freedom. Best suited for exterior facade cladding.
Hygienic being non-porous it is impervious to liquid and inhibits microbial growth.
Easy to maintain being highly durable and scratch resistant Luxor enables you to enjoy life with fewer worries.
Reliable with Durlax 10 years limited product warranty.
Features of Luxor
Design flexibility
With its ever-evolving and always relevant colour palette; thermoforming, laying, etching, carving and shaping capabilities; and infinite compatibility with an array of other materials, Luxor presents unlimited design options to both specifies and facility managers.
Durable performance
Luxor solid surfaces are tough and repairable – key advantages in shop settings. Because Luxor is solid all the way through, minor cuts, scratches or nicks can be quickly sanded out, restoring the surface to its initial appearance. Luxor solid surfaces last a long time, adding value to the original investment over time.
Easy care
Luxor is easy to clean and maintain. Spills can be quickly wiped up with a damp cloth and traditional cleaning procedures. And stains can't penetrate the smooth, non-porous Aspiron® solid surfaces.
Non-porous

Luxor is inert and non-porous so it can't support the growth of mold, mildew and bacteria.
Luxor can be carved, sandblasted, polished and cut-out to create a one-of-a-kind look in a variety of shapes and finishes. Unlike natural stone, Luxor can also be thermoformed or shaped using heat.
Applications of Luxor

Residential
Luxor solid surfaces for active homes. Lively , colourful and worry-free beauty that goes beyond mere looks and stands the test of time.
Highly practical , impervious to stains and moisture , seamless and malleable , Luxor Solid surfaces are ideal for any room of the home. What's more , the striking colours of Luxor are sure to bring unprecedented elegance to your home.
Commercial

Let your projects flaunt class
Luxor's lively , consistent clours work wonders for commercial areas. Stylish , funky , warm , welcoming – Luxor enables you to create an ambience of your choice. Appearance aside , Luxor's unmatched functionality is truly awe-inspiring. It's ability to be carved , routed , thermoformed into mouldings and even to be back lighted , provides virtually limitless freedom to the designers. Extremely durable , wear resistant and easy to maintain. Luxor goes beyond countertops to give creative dimension to your projects.
Hospitality
Let the first impression be the lasting one.
Hotel reception , pub , restaurants are the most demanding areas where easy maintanance is just as important as an appearance. Highly durable , aesthetically appealing and easy to care for , Luxor passes the test with flying colours. Luxor exudes unusual warmth and character and is sure to create pleasing and welcoming atmosphere..
Healthcare
What makes Luxor ideal for healthcare industry?
Hygienic and germ-free environment is the prime concern in hospitals and consulting rooms. Being totally non-porous and seamless Luxor doesn't harbour pathogens and thus it inhibits bacterial growth in wall claddings , ceilings and counter surfaces , ensuring infection-free environment. It's ability to be thermoformed ensures laminar air circulation in the hygienically critical areas such as operation theatre. Luxor survives impacts and spillages and keeps its good looks intact for years. Morever , it's beautiful , seamless finish and pleasing colours such as Mint Ice , Sky Blue and Vanilla , create soothing and cheerful atmosphere for patients.
Healthcare
Luxor MediScrub , Surgical Scrub Vanities.
Luxor Solid Surfaces are also used in special surgical scrub vanities-Mediscrubs , developed for surgeons to help them maintain hygiene post surgery. Ergonomically designed MediScrub vanities make the sterilisation process convenient and consistent. The sloping bottom surface of MediScrub minimises splashing of water. MediScrub vanities come in both wall mounted and floor mounted designs and allow customisation of sizes and colours.
Exteriors
Exterior Extravaganza

Seamless , malleable , weather proof and versatile , Luxor solid surfaces easily take shape of your imagination. And with wide range of colours to choose from , Luxor opens up a whole new world of possibilities. Luxor simply lets your projects make a style statement of their own.